Keith E. Tatlock – CERTIFIED FINANCIAL PLANNER™
Command Wealth Management's business philosophy is based on honesty, transparency, trust and loyalty. We expect our team to earn your confidence through collaboration, which empowers you to make informed decisions based on your unique situation. 
We're dedicated to helping you protect and grow your retirement income through innovative strategies which strive to meet your objectives and goals.
With honesty and respect, we hope to create long-lasting relationships you can depend on and feel confident in. 
What can Command Wealth Management help you with?
Command Wealth Management (CWM) is an independent financial services firm dedicated to creating better financial lives for our clients in the accumulation and distribution phases. CWM leverages technology to provide clients with efficient, prompt, and high-quality service regardless of geographic location.
Retirement Planning
Retirement planning means preparing today for your future life so that you continue to meet all your goals and dreams independently. This includes setting your retirement goals, estimating the amount of money you will need, and investing to grow your retirement savings.
Portfolio Review & Evaluation
Portfolio Review & Evaluation
Portfolio review & evaluation refers to the evaluation of the performance of the investment portfolio. It is essentially the process of comparing the return earned on a portfolio with the return earned on one or more other portfolios or on a benchmark portfolio.
Cash Flow Analysis
Engaging in ongoing cash flow analysis is important because it helps you to identify any problems with your incoming or outgoing cash. For example, if you have revenue streams that are not producing as much money as they should, cash flow analysis will shine a light on them so you can make changes.
Budgeting & Debt Management
Budgeting & Debt Management
Debt management is a way to get your debt under control through financial planning and budgeting. The goal of a debt management plan is to use these strategies to help you lower your current debt and move toward eliminating it.
Insurance Policy Review
An insurance review is a thorough look at your insurance coverage – the policies protecting your vehicles, home, family members, and other valuables.
Education Funding
Education funding advice is focused on helping borrowers plan and save for college expenses, and deal strategically with their private and federal student loan debt, including choosing the best repayment option, assessing loan forgiveness options, and assessing ways to minimize interest.
Estate Analysis
By analyzing your estate, you can estimate the impact that taxes, final expenses, probate, and other costs will have on your estate when you die. Armed with such information, you can prepare to minimize this impact by implementing one or more tax-saving strategies or other techniques that best serve all of your goals.
Behavioral Coaching & Wealth Mentoring
Behavioral Coaching & Wealth Mentoring
With behavioral coaching and wealth mentoring, we can help you plan smart strategies for how to spend, save, and invest your money. Money can get complicated and having a trusted financial mentor can bring clarity and context to your financial decisions and make things like investing and saving a little easier to manage.
PROUD TO SERVE OUR MILITARY MEMBERS
While we serve all individuals seeking financial advice, we cater specially to military members—active or reserve—veterans and federal employees in the accumulation and distribution phases of their lives.
Sign Up For Your FREE GUIDE
Get a complimentary "10 Steps to a Successful Retirement" guide from Command Wealth Management!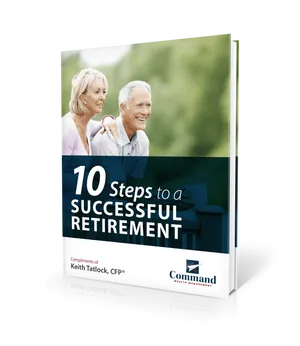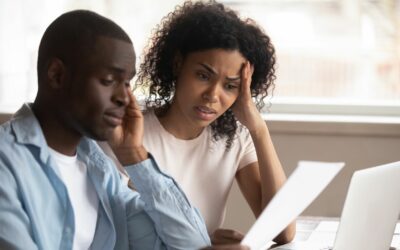 "I don't have enough money to get a financial planner," goes the common lament. However, the notion that financial planning is only for the rich is misguided. While it is true that some advisors charge more than others for regular visits, a CERTIFIED FINANCIAL...